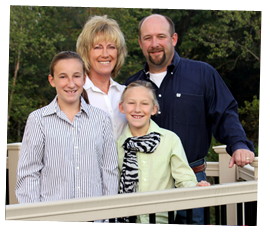 Guyer Cattle Company is operated near Robinson, Illinois. We currently market bulls and replacements along with selling 100's of show heifers and steers of all kinds from coast to coast. The GCC team travels the nation assisting and teaching both young and old alike how to manage their projects. Your success is as important to us as it is to you.

GCC started for us in 4-H and then grew into a business in the early 90's. Cattle have always be a passion here and when you mix family and cattle you end up with a family oriented business where kids learn how to work and take on responsibility. Our success in the beginning was in the smaller rings, and then in the mid 90's we were lucky enough to hit a big one. Then we were off and running. But we all know you have to walk before you run, and that is why we take great pride in the families we work with and try to make them as successful as possible. True success is not given, you have to earn it.

We recently teamed up with ShowRite Feeds where I, Dave, travel all over the country talking with and teaching the do's and don'ts of the show cattle industry. I enjoy working with the people I meet to maybe show them something new that might help them out. Sometimes it's the littlest things that count the most. We also are backed by Natural Solutions for Livestock which has presented a few real products to the business; Natural Stride, a joint action formula to keep your project sound, GLUCoat, a high sugar feed additive that increases feed intake and fat cover, Hide and Hair, a great tool in the process of hair growth, and Cellarator, to make your project animal stress free and healthy.

We are very proud to be a part of this industry and have every intention of staying to encourage the next generation to enjoy it as well. Call or stop by anytime as the doors are always open to anyone that has a passion for the cattle industry.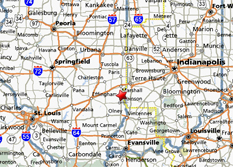 click for map of our location